Senior Care Centre
Empowering Our Seniors
To help our seniors age in place, SNM Senior Care Centres (SCCs) provide a communal space for them to enjoy group activities while receiving essential care services. Our centres offer full day programmes for seniors to interact, socialise and enjoy planned activities. a. Our programmes are suitable for seniors who require supervision while their caregivers are at work and centre-based care setting. Through our services, we aim to improve the physical and social well-being of seniors.
Our SCCs are located in Yishun and Woodlands. The Yishun SCC provides Maintenance Day Care (MDC) services, while the SCC at Woodlands provides both MDC services and Dementia Day Care (GDDC) services.
Activities & Programmes @ SCC
The seniors at the SCCs enjoy morning exercises and a weekly line-up of Art & Craft, Bingo, Karaoke, Movies and Cooking sessions.
Communities of Care Project
SNM is glad to be partners with the Communities of Care (CoC) Team from Woodlands Health Campus (WHC) and AWWA. The objective of CoC is to enhance and integrate the local network and resources that enables seamless interaction and engagements withing the community. We work together with the CoC on a range of activities, including outreach events that provide support in social and healthcare needs. We also collaborate on developing volunteerism in the community. SNM is very supportive of this project and is pleased to share a space at Woodlands SCC with the CoC team.
Get Assistance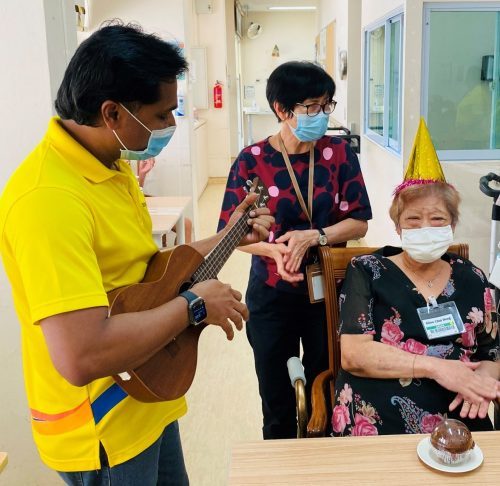 Caregiver Training Grant
In April 2017, SNM leverages on the Caregiver Training Grant (CTG). The grant provides training for caregivers and foreign domestic workers in the Approved Training Centre run by the Agency of Integrated Care (AIC). The CTG Approved Training Centre provides training courses which include Dementia Care, Posture & Mobility Ambulation. Subsidy will be based on the National Means Test Scheme. For more information, contact scc@snm.org.sg