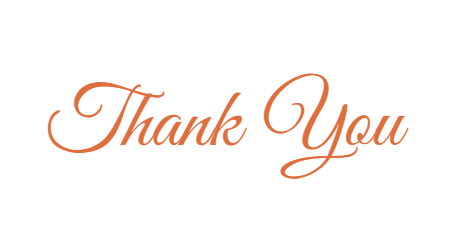 Dear Mr Dev,
Hope this email finds you well. It's been a while since i came by SNM to say hello. I am covering Meranti at the moment on a regular basis and should be back at SNM towards the end of this year / beginning of next year.
I would like to commend your nursing team staff at Meranti. It's always been very joyous working there with the team – the nursing team is very competent and very friendly and I can also tell this by looking at the smiles from the residents during my reviews. 
Hope the team keeps going strong and stays motivated.
Rgds
Dr R Kannan
MBBS (Hons, Australia), GDFM, GDOM (Singapore).
Family Physician and Designated Workplace Doctor (MOM)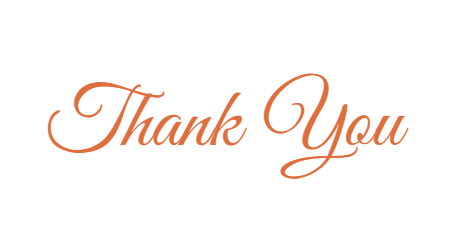 Dear Sir,
Tayka Medical Group and I are very thankful in providing us the opportunity to provide medical services at Sree Narayana Mission Home and Meranti Home (Pelangi Village).
I would like to specially commend on Mz Jezsica, Director of Nursing at Sree Narayana Mission Home.
Ms Jezsica is a professional and efficient individual who is very clear of her tasks at hand and executes it diligently and effectively. She is an excellent team player and with the pandemic hovering over us for the last two years, she and her team under her guidance worked very well with the medical and other allied health care teams to ensure effective care continues to be delivered to the nursing home residents.
As the old adage goes, "serving our end users is at the heart of what we do and remains our number one priority', Ms Jezsica always have the best interest of our residents and whatever she conceptualizes and executes surrounds on delivering excellent care towards them. Ms Jezsica will continue to be an asset to Sree Narayana Mission Home, and I wish her all the best.
Thank you.
Dr R Kannan
Visiting Family Physician
Tayka Medical Group – Singapore.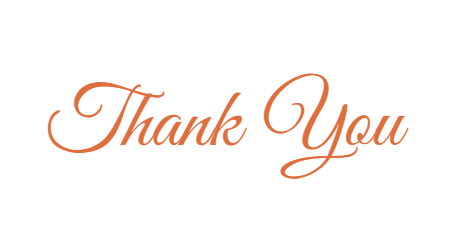 Dear Mr Devendran,
I hope this email finds you well. My name is Joanna and I am the niece of the late Mr Tan Siak Hee who used to be a resident in the Sree Narayana Mission in Yishun. My uncle was there less than a year before his passing in May 2022.
I am writing to you as I have personally seen the care that has been given to my uncle during his stay there. From the time he was admitted to the home, we have had many opportunities to speak with him and all the staff were very helpful in assisting our calls. My uncle was unable to walk and was weak. He did not speak much but the staff were helpful and assisted him. He was very encouraged and was happy in his final year of life.
I want to specially mention the staff on level 3 as they were the ones who took good care of him and constantly updated me when there were any changes in his condition. Dela Peña Christopher was the staff nurse I spoke to very often when I called my uncle. He was friendly and would answer my queries on my uncle's well-being. I appreciate it very much. Even when my uncle passed, he and two other staff went to attend my uncle's funeral day after he passed on and brought us a card which the staff made with the little time they had.
Special thanks to the social worker, Ms Yoges, for assisting us in getting my uncle baptized according to his wishes despite COVID restrictions back then. Ms Yoges always responded to my queries and updates promptly. Even when my uncle passed, she reached out to me when she was on leave. The personal touch of the staff gave me confidence that my loved ones was well taken care of.
It brought me some peace and joy knowing that while my uncle was alive, despite not having any immediate family by his side, he was never alone because of the Sree Narayana Mission family that he found in the staff. Thank you for all the great work that you and your staff has done and is still doing. My uncle and I had an agreement to donate all his savings, little it may be, to Sree Narayana Mission for all the good work you have done and all the care and love he has received. I have contacted Ms Yoges with regards to this and will be making the donation today as I have finally settled my uncle's estate. With the little we can give; we hope it can do some good. May God bless everyone.
Best regards,
Joanna Jael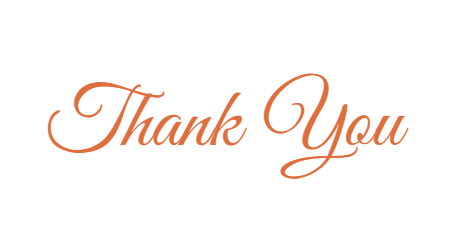 I would like to highlight the great work some of your staff in Narayana mission have pulled off where my grandmother is being cared and taken care of.
Firstly, Ms. Yoges, the senior officer in the social worker team who is dealing with my grandmother's cases. Although she was relatively new to my grandmother's case, she was quick and efficient in understanding the nuances quickly and proceeding with the next steps to help me. She was very patient and understanding while we went through the details. She was also very proactive and went the extra mile in getting all the details she needed to put the case through.
Secondly, I also would like to thank the nurses who are caring for my grandmother. Given the tantrums, the extra care the elderlies require, I must say the nurses deal with them as they would deal with their own family members. They always go the extra mile, take extra efforts, and still keep their smiles on.
It is quite a paramount for people to be in the healthcare and social work industry where they are having to face tough conversations – from both relatives, the elderly and the other authorities. I appreciate the passion and love they have continued to display despite challenging situations.
I thank Ms.Yoges ,nursing team and all other extended teams within SNM family for all their outstanding efforts to help me and my grandmother's case despite the pandemic. A big shout and THANK YOU to all of them.
Regards,
Vecnesh Pathy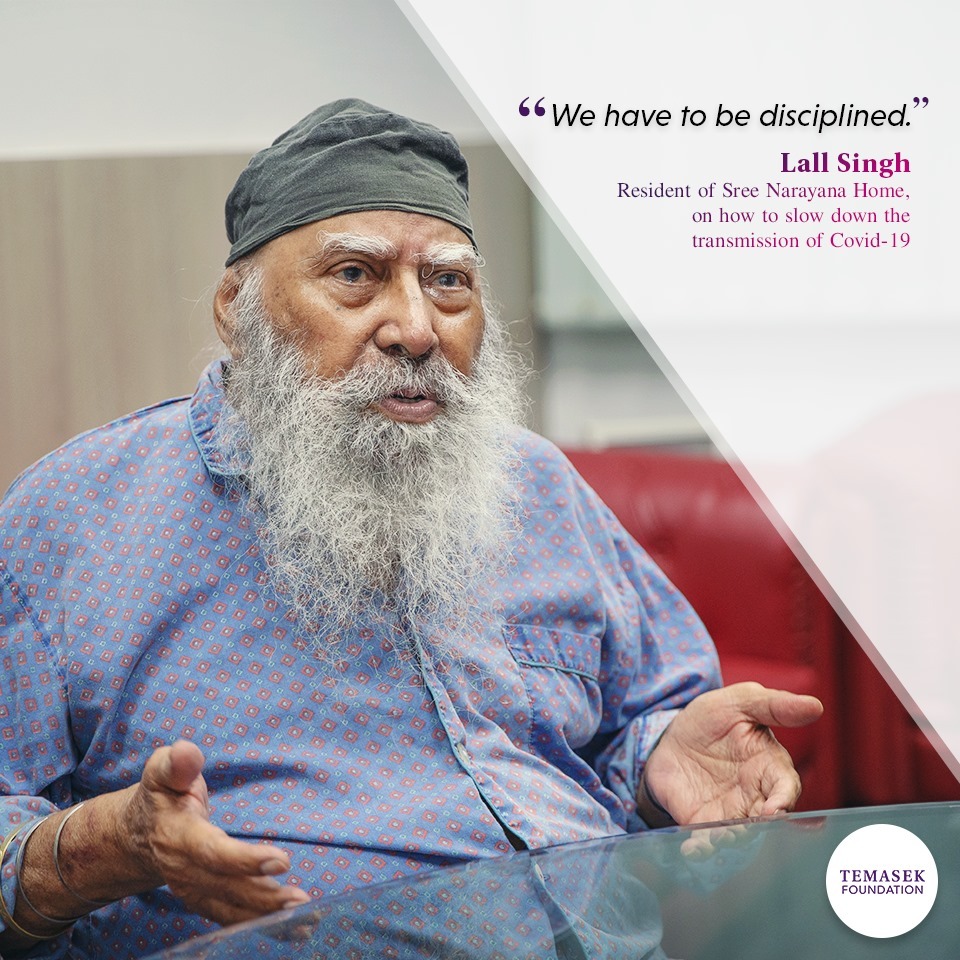 In May 2018, my late uncle, Major (RETD) Ishwar Lall Singh set foot on the Sree Narayana Mission Home – this was a choice he made of his own volition after coming to the realisation that he needed help for his daily care.
His health and physical condition deteriorated – but one thing remained constant – his mental capacity and degree of awareness. In his final days, most specifically on the 29th of July, he blessed my wife on our wedding anniversary in the hospital – despite not being able to move his limbs. His last request included a drink of "Green Spot," "char kway teow," and carrot cake. Unfortunately, the "Green Spot" drink no longer exists, and I could only give him a taste of "Kickapoo." His final days was a pain to watch; it seemed as if his soul had left his physical self. What was left was a shell of the man with a booming voice.
Throughout his life, he spoke with so much enthusiasm and energy of his time in the Singapore Armed Forces, the British Forces, the Malayan Army and, the Indian National Army and, shared stories and incidents which is etched in my memory. It was because of his military background and through his active involvement in the day-to-day affairs of the Mission Home, my uncle tried to introduce new initiatives and operating procedures – his intent was to streamline operations and make things optimal for everyone. He was never the sought that could keep still and remain silent. However, the best of intentions can sometimes cause tension – I am so sorry for this. I had to sometimes entertain many worried phone calls from your nurses and social welfare workers because of the endless demands of my uncle. Now that my uncle has moved on, I am sure he will not be forgotten. He was a unique and very colourful character!
His time in the Mission Home was made comfortable and his many needs, some of which were highly challenging were dutifully met by your staff. I believe he holds the Singapore record for the most number of visits to a hospital!
Sometimes, for the slightest of reasons. For so many reasons, I would like to express my deepest gratitude and appreciation to you, Mr Devendran for making my uncle's stay a really memorable one. He also knows most of the staff in the Mission Home and will always introduce them to me when I visit. And on behalf of my family, I would like to thank Ms Yoges, Ms Siew Bee Koo, Ms Jezsica Su, Mr Diks, Mr Avi, Mr Ramil, Mr Christopher, the Security Officers, the Finance and Accounting staff, and the list goes on and on…if only I am able to recall them all. Please forgive me if I am not able to name them all.
Your tasks can sometimes be very challenging, and you may sometimes question why you are doing what you do. But please do remember this – your role in the Mission Home is a truly noble one. Thank you for everything you have done for my uncle as well as the many sick and lonely senior folks. Your actions have motivated me to seriously consider a role in social work at some point in the near future.
I will now no longer receive a call from the Mission Home – late in the nights, early in the mornings or in the midst of a meeting. It will leave a big gap in my life. But whenever I am in Yishun, I know that I will be driving by the Mission Home with a smile on my face.
Thank you very much for caring for my uncle and May Almighty GOD bless all of you for your good deeds.
Yours sincerely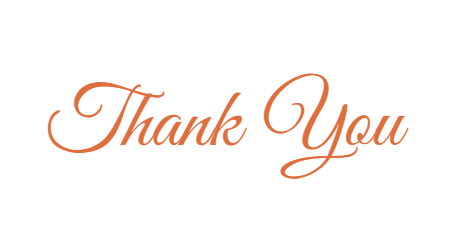 Dear Mr Devendran,
Hope this email finds you well and kindly allow me to take this chance to share about my experience with Sree Narayana Nursing Home – Yishun thus far.
My dad, Mr Tam Ai Wah suffered a major stroke last year Aug 22 and it has been a roller-coaster experience since then – imagine the critical condition he was in at that point of time, to being transferred to a community hospital for further rehabilitation till the point of time where the family decided to send our beloved dad to a nursing home for better care management.
As you may have already known, vacancies in NH has always been uptight and we have waited and sourced for many options (even those located in the East) & it has truly been our blessings to be offered a place by SNM Yishun. Let us put it this way, our whole family are totally grateful that my dad is being allocated to SNM and you may find below a timeline of what your team has gone extra to make the NOKs and resident so much more at comfort:
Head of Social Work & Resident Programmes (NH) Ms Yogeswari Chandrasekaran was the first person whom I spoke to from the NH. In fact, she called me beyond her working hours just to fix the appointment –a small gesture of hers but that leaves me quite impressed by how committed your staff are to the work.
Confirmed case in my dad's previous accommodation at CH, SNM didn't refuse the admission immediately however, they went on to advise us what should be done and what are the precautionary measures to be taken should my dad be successfully admitted to SNM at that point of time. (that includes getting all the PCR done, isolating my dad upon admission at SNM and minimal contact to protect the safety of all other residents which I totally concur with)
The front-desk receptionist, a Malay lady who has always been so helpful and cheerful in assisting to help my mum who is alone to always fix the appointment to see my dad the following day without fail. She even did up a small little note indicating my mum's information that are required for the appointment fixing – so that any other receptionist or staff, can also help my mum to fix the appointment based on that. How sweet can that be?
Nursing staff – they have been excellent, occasionally I will pop by during my dad's appointment to check-in on him and I'm quite pleased with your nurses and even down to the Home's driver. Your nurses do not use their own mobile phone even when there's no other people around or even your driver is very polite and gentle with my dad when using the hydraulic ramp up the vehicle. Safety measures in place, seat belts on – perfect.
Even during the latest episode where my dad has pneumonia last Monday night, my deepest gratitude to all your nursing staffs who noticed that something's' not right with my dad and took his vitals & send him to the hospital immediately without further ado.
His condition deteriorated rapidly over the night & we were told to proceed down to the hospital to see my dad for the last time at 2am in the morning. We rushed down and by dawn, some of our family members are still not able to go in to see my dad as he was at A&E and due to the tightening measures of COVID-19.
We were held back by the care corner staff, indicating that we can each only visit him once a day, limited to 10-15 minutes per time. To the family, it is something we would live in regrets if we don't get to spend enough time with my dad given his critical condition at that time. I spoke to Ms Yoges and updated about my dad's condition, and she helped to get in touch with the hospital's MSW and indeed – the MSW came over and helped to gather everyone together by my dad's beside for a very short period of 10 minutes, but this is all we can ask for. Nothing beats for my dad to see his whole family together by his bedside, especially so during the COVID days.
Thankfully, my dad remains stable and even though his condition has been going up and down for the past one week; I'm really grateful and thankful that my dad's being sent in for treatment ASAP as we all know that pneumonia is usually one of the top 'killer' in elderly…
Mr Devendran & Ms Yoges – Great team you have there, please extend my heartfelt gratitude to all of your staff working endlessly at all times. Thank you so much for your time & have a great day ahead.
Best Regards,
Tam Siew Wen
Daughter of Tam Ai Wah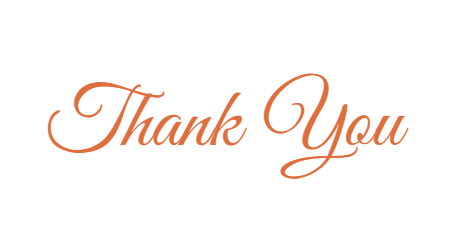 Dear Mr Devendran,
My father, Mr Nath Pati Tiwari, was admitted to SNM from 17 to 24 May for emergency respite care after his 2 helpers contracted Covid at the same time.
I am very pleased with the care and services rendered to him. In particular,
1) Ms Yoges who responded to my plea for help, when I could not get any assistance from MOH or AIC. She was very professional in her approach, and managed to procure a bed for my dad at short notice. She also assisted in facilitating the transport arrangements. She made herself available whenever I had any queries during my dad's stay, and continued to follow up to check on him after discharge. Her caring and cheerful disposition certainly helped lift my spirits in a time of distress.
2) Nurse Ko Ko, who assisted in my dad's admission. His confidence was very reassuring, and I was happy that he could communicate with my dad in Hindi.
3) Nurses Eric, Christopher, Matthew and I believe 2 others, who managed my dad during his stay in the isolation room. They took time to update me daily about his condition and status. They were knowledgeable and I could tell that they truly cared for his well-being.
4) The staff manning the front counter at the entrance. During my brief encounters with them, they were polite and helpful.
Please thank everyone who helped my dad, and made his stay as comfortable as it could be. He is now at home, recuperating.
Yours sincerely,
Dr Satya Tiwari

Volunteers
"Volunteering with SNM has been a very meaningful and fulfilling way for me to spend my Friday afternoons. I look forward to more volunteering opportunities with SNM!"
– Ms. Manpreet, Co-ordinator Temasek Polytechnic Community Service Club.
"It has been enjoyable, and I have learnt a lot from talking to the seniors! They often openly share their worries and woes with me, it's like talking to a friend and understanding their issues, sharing about each other's lives in a light-hearted way"
– Lloyd Matthew, Youth Tele-befriender.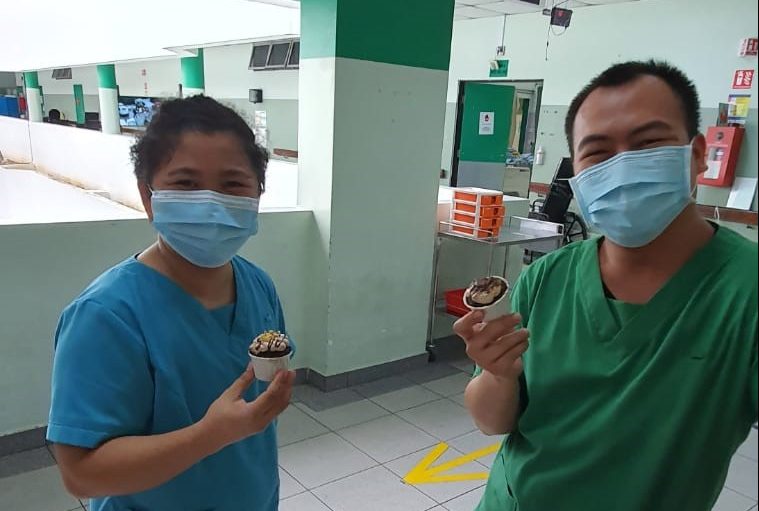 Member
"As a member, contributing to SNM has given me a greater sense of identity. SNM allowed me to channel my energy in a positive way to contribute to the community"
– Mrs Sujatha Nair, SNM Member.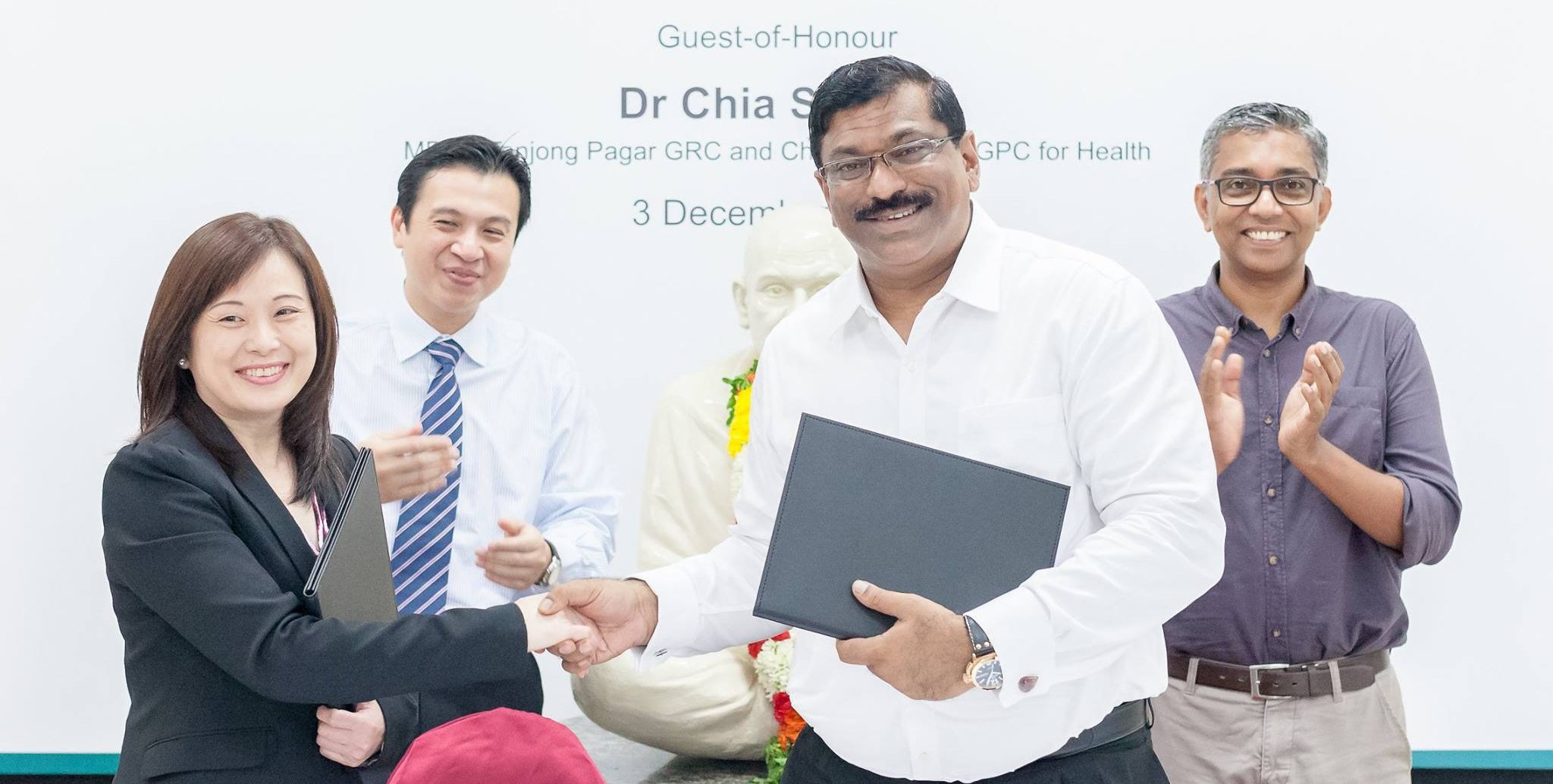 Enablers/Persons of note
"They have done tremendously well over the years, playing a part in our healthcare sector as well as the community. Safeguarding the wellbeing of seniors is a collective effort, and each of us can play our part to support one another. I thank all of you for working together to make Sree Narayana Mission (Singapore) a trusted charitable organisation"
– Assoc Prof Muhammad Faishal Ibrahim, Minister of State for the Ministry of Home Affairs and Ministry of National Development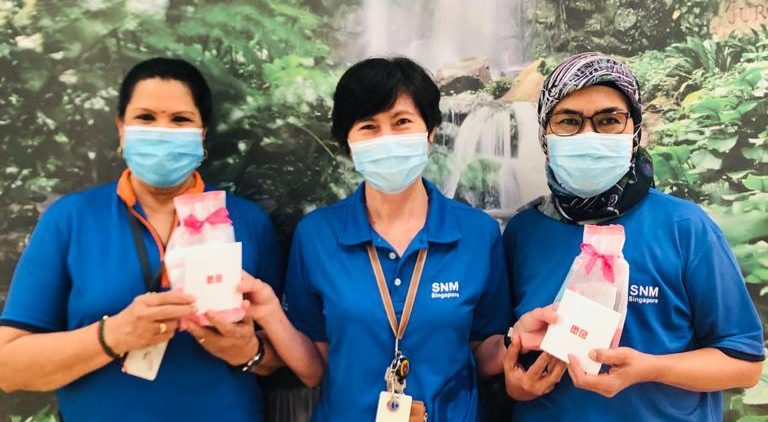 Staff
"Staff are impressed that the organisation sticks to their values, and in this time of pandemic, it is where these values truly shine. Staff are well looked after, and SNM helps them to send items back to their home country by absorbing that transportation cost to allow staff to have peace of mind, following Guru's teachings of compassion."
– Mr Pradeep, Healthcare Supervisor, Sree Narayana Mission (Singapore)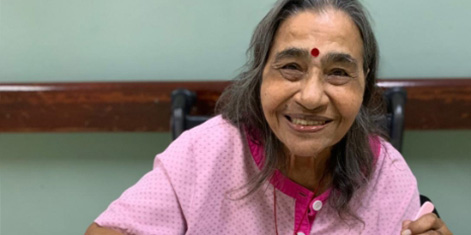 Residents
"At first, I did not know how I would be treated there, but I never found myself lonely – on the contrary I have learnt many things from the many different people here. I have been treating this place like my own home.
Some people say that staying in a nursing home is a weakness, but I do not agree. There are many people here who come from different walks of life and spare their families a lot of difficulties and pain. It can also be a new beginning for us."
– Mr Eric Lim, Resident and Former Chairman of the Resident's Committee, SNM Nursing Home.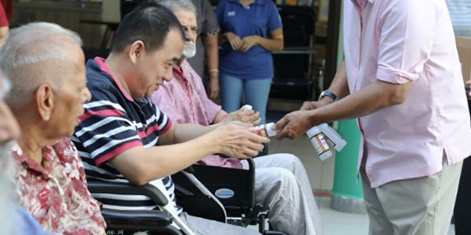 Donor
"I remember about 35 years ago, my aunt would pass me a voucher every month, and I will walk over to Sree Narayana Mission in Sembawang to collect a "goodie bag". The goodie bag consisted of instant noodles, sardines, milo, condensed milk and $5.
35 years had passed & I am happy to know that Sree Narayana Mission had continued its good work to help people in need. I am fortunate to have progressed in life and am very happy to reconnect with the Mission to give back the support which was extended to my related family back in those days.
Once again, I thank Sree Narayana Mission for the good work. For a Mission to stand thus far and continuing its effort to help those in need is no small feat. I wish the Mission the best & will continue my support with the Mission whenever possible."
– Mr Joe Tan, SNM Donor